Nokia has been making some carrier specific versions of their Lumia smartphones in the past few months. We have already seen the
Lumia 810
for T-Mobile and the
Lumia 822
for Verizon, both of which are variants of the international
Lumia 820
.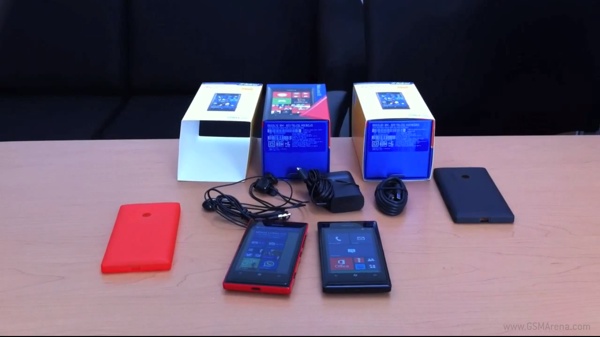 Nokia has now launched the Lumia 505 in Mexico, exclusively for the carrier Telcel. The device has a slightly modified design that appears to be similar to the older
Lumia 800
but on the inside is seemingly based on the current
Lumia 510
, although the display is a 3.7-inch AMOLED compared to the 4.0-inch LCD on the 510. The 505 also runs on Windows Phone 7.8.
In the video below (don't bother adjusting volume, there is no sound), you get a good look at the 'new' phone, along with all the accessories that come within the package. The Lumia 505 is priced at 3,499 Mexican pesos, which is approximately $277.